HDPE Large Stackable Reversible Plastic Pallet Moulds
Pallet is a good product for economic development, it makes convenient for transportation. 1400x1000x160mm Skid type pallet have many advantages, like using hygienic plastic for raw material, which realize the green and scientific manufacturing for plastic pallet. By the way, our skid pallet owns good structure and beautiful shape, it received good reputation on the market and our customer.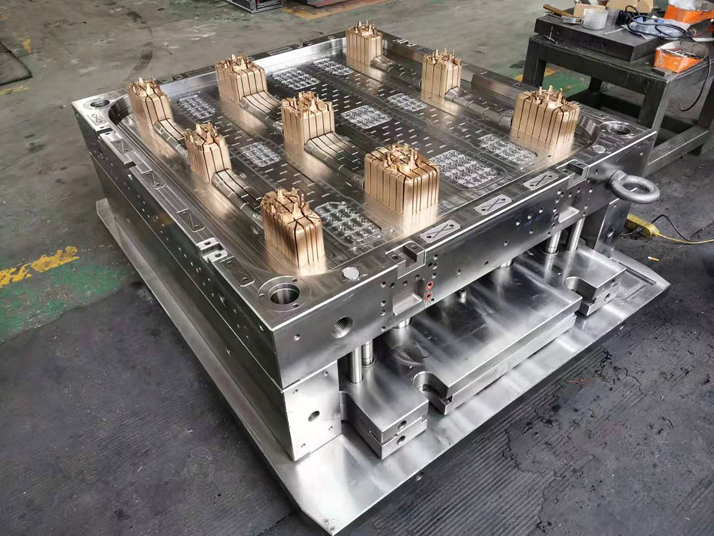 Product Name: Logistics Three Skid Pallet Mould
Product Size: 1400*1000*160mm
Product Weight: 17KG
Plastic Material: HDPE,PP
Design Program: NX(UG), Auto CAD, Solid Works
Mould Size: 1800*1650*1060mm
Mould Cavity: Single Cavity
Mould Steel for Cor/cav: HP20,H718,2738, S136
Mould Steel for Slider/Insert Block: HP20,H718,2738, S136
Mould Steel for Basement: S50C, HP20
Injection System: 22 Tips Hot Runner System
Gate Type: Direct Gate Type
Hot Runner System: Chinese Brand, YUDO Brand,
Cooling System: Beryllium-Bronze Insert & Water Cooling
Ejection System: Ejection Plate & Pin
Mould Surface Treatment: Texture or High Gloss Polishing
Hydraulic Slider: JUNFAN made in TAIWAN
Mould Spare Part: DME or HASCO Standard
Mould Tooling Tolerance: ±0.1mm
Mould Cycle Time: 120S
Mould Life: 1 Million Shoots
Mould Guarantee: 1 year
Mould Deliver Time: 70 Days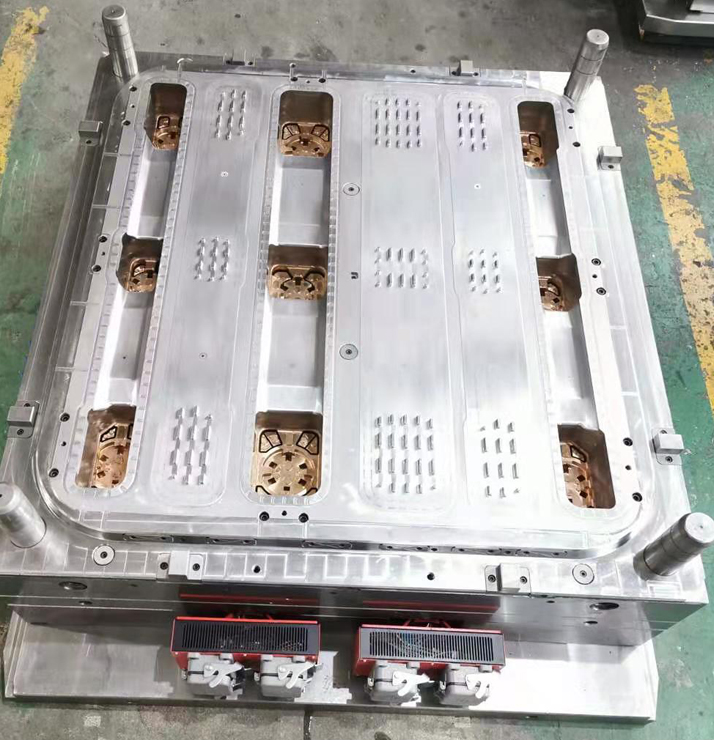 pallet mould
1.Samples/Drawing &Requirement from you
2.Mould design:we will Communicate&Exchange the opinion with you after you place order.
3.Material Purchase:Steel cutting and Mould base tooling.
4.Assembling.
5.Inspection of mould : following and controlling the tooling processing.
6.Mould testing:We will inform you the date.Than will send the sample's inspection report&injection parameters with the sample to
you!
7.Your instruction &confirmation for shipment.
8.Ready made mould before packing.