Plastic pallet injection mould
ISM Mold has rich experience in manufacturing large pallet molds, and strong software and hardware support enables us to ensure our quality is reliable. We have a professional design and assembly team, and providing customers with high-quality molds is our goal.
Pallet mold

Large injection mold manufacturer. There are thousands of mold manufacturers in our city,
We manufacture various molds, such as chair molds, turnover box molds, etc. There is a product called pallet, and not all factories can make pallet molds. Because it is a large mold and requires certain skills.
Generally, for example, the plastic pallet mold adopts an I-shaped mold structure, the cavity and core are made of P20 or 2738, the slider, guide chute, and insert are made of 2316 or 718, and the guide post, guide bushing, sprue sleeve, and pull material are used. The rod and reset rod adopt SKD standard parts.
There are four common ways to make pallets:
1. Injection molding
2. Hollow blow molding
3. Vacuum blister molding
4. Extrusion molding.
ISM specializes in injection molding of plastic pallet molds.
Maintenance of pallet mould:
1. After the mold is installed, open the mold and clean all parts of the mold, especially the guide mechanism. For the surface part mold, the surface must be cleaned to ensure the quality of the parts;
2. Lubricate each sliding part of the mold and apply grease;
3. Inspection of all parts of the mold, especially safety parts. Such as: safety side pins, safety screws, side guards, punching waste channels, etc.
There are two points in customizing a new mould:​

1. Capital cost. The current basic weight of a set of ordinary plastic pallet molds is about 30-80 tons. Mold includes material cost, product design, mold transportation, processing and manufacturing and after-sales service. (Model repair, mold trial)​
2. Mold opening time. After receiving the mold design drawings included in the customer's mold opening contract, the mold manufacturing company will draw a sketch to design the shape, function, and size required by the customer's product, and let the mold developer confirm it. Once the drawing is approved, it will No further changes are allowed (repeated communication and confirmation are required before approval). This is because sufficient preparations must be made in the early stage of mold opening to ensure that the later mold production is trouble-free. After the drawings are confirmed, the mold company will arrange the production process sheet.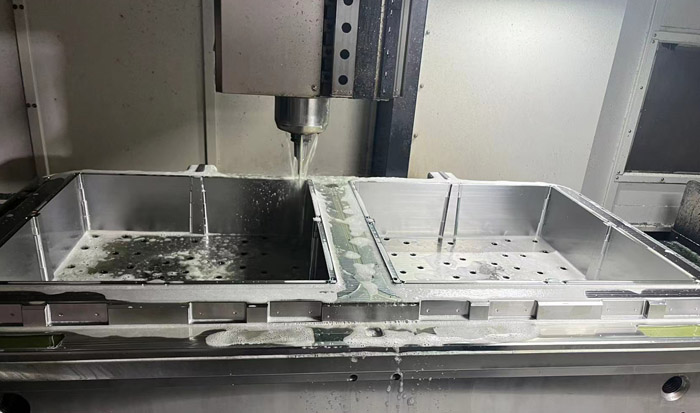 ISM Mold has rich experience in large mold pallet molds, we have hardware and software conditions to ensure the quality of our molds, if you have any inquiries about large molds, please contact us.