Custom processing plastic chair mould, injection mold
>ISM is a professional manufacturer of plastic chair molds, and has rich experience in plastic chair mold manufacturing.
The plastic chair mold designed by ISM is based on the concept of technology first, and the quality concept held by the employees who design and produce the plastic chair mold will be higher. So far, we have designed and produced many plastic chair molds, such as: Custom Plastic Chair Mold, injection plastic chair mold ,plastic rattan Chair mould ,Armless Chair Mould, Kids Chair Mould, Outdoor Chair Mould and so on.
ISM adopts an internal fractal structural design for plastic chair molds. Compared with the traditional external fractal structural design, the internal fractal design requires higher strength of the mold. Correspondingly, the plastic chair mold design concept produced by the inner fractal structure is more advanced.
1. Plastic Chair Mold Parameters
Mold Name: Plastic Chair Mould
Product description: Plastic Chair Mold
Mold cavity: 1 cavity
Mold main material: 2738
Mold injection system: Hot runner injection
Mold ejection system: cylinder ejection
Mold cycle time: 50 S
Delivery time: 60 days for first mold trial
Mold features: ISM is a professional manufacturer of plastic chair molds, and has rich experience in plastic chair mold manufacturing.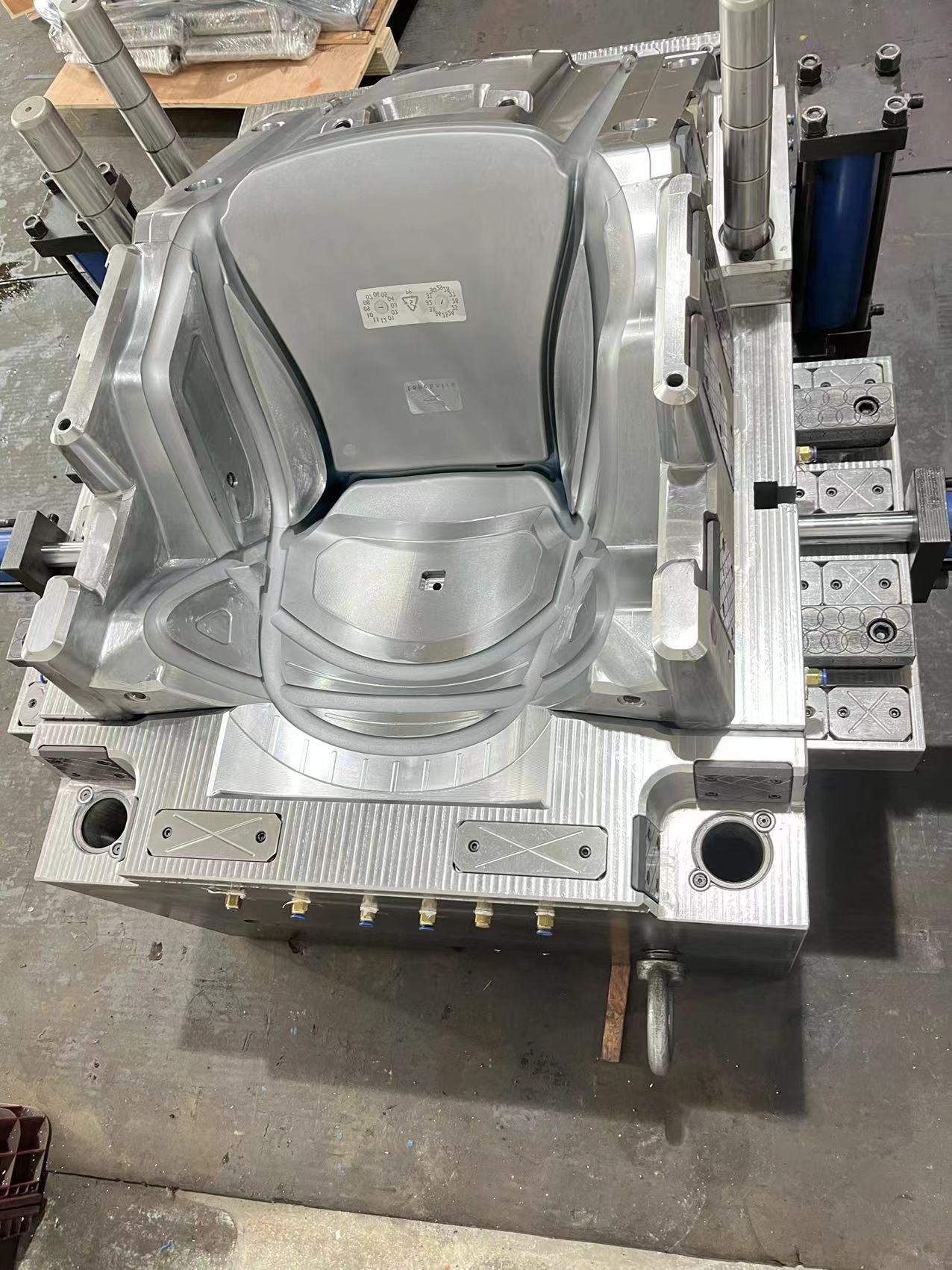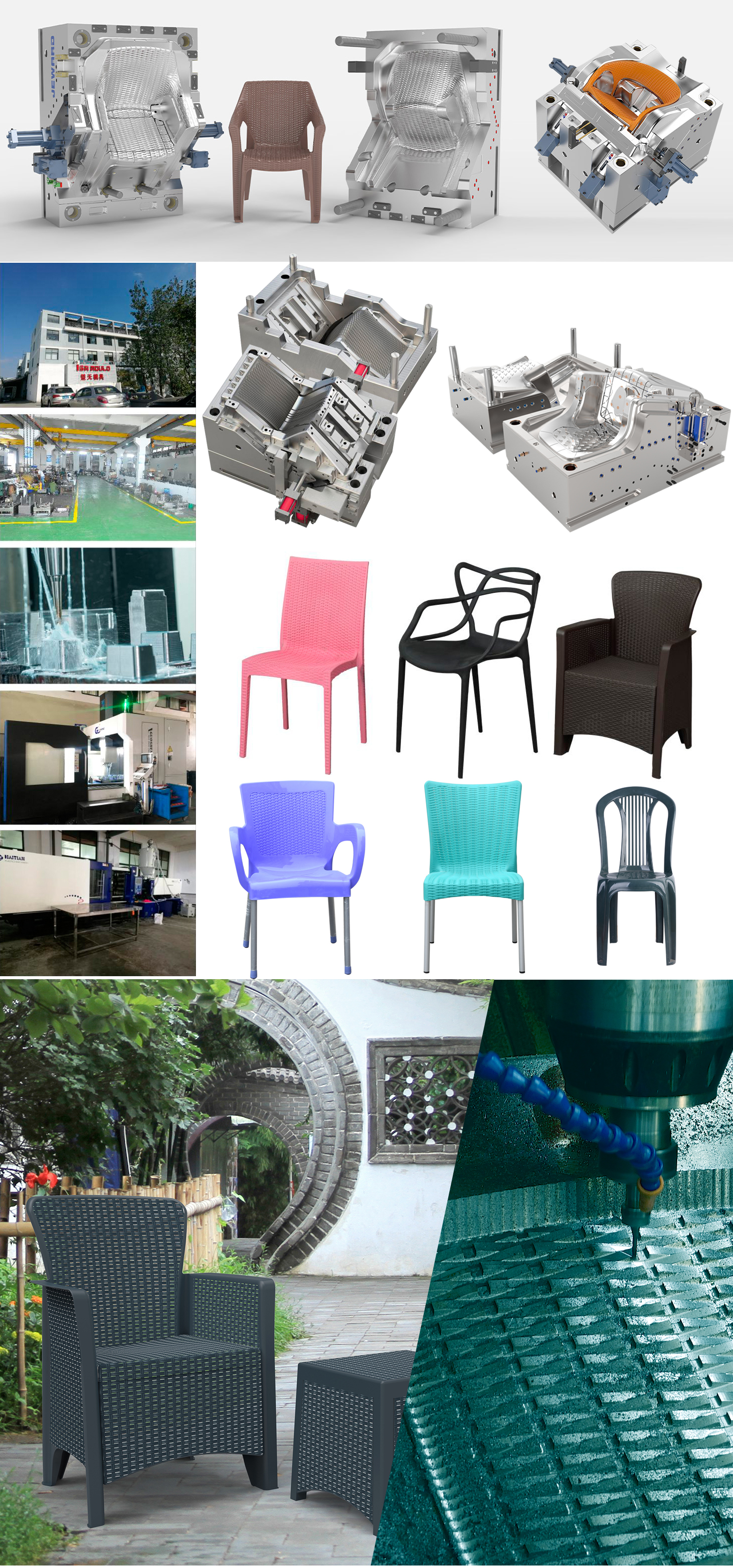 2. Plastic chair mold structure
ISM Mold Plastics is a well-known plastic mold manufacturing enterprise specializing in the production of various high-efficiency, difficult and high-precision plastic molds. It is not only a professional plastic mold manufacturer, but also an injection mold factory that provides complete solutions for the plastic molding industry.
Excellent injection mold solution services, we will provide high-quality and fast services to customers around the world! Sincere cooperation, you are welcome to contact us at any time. We will give you reasonable solutions and solve the problem as soon as possible.
3. Plastic chair mold design
The heart of mold life! Good mold structure design is the prerequisite for qualified mold manufacturing. Our mold designers and stylists have more than 10 years of professional mold design and manufacturing experience and are able to comprehensively analyze mold structure and product structure (including: mold flow analysis, mold demoulding slope, product surface shrinkage, gating system design, exhaust System design, cooling system design) The most important and easiest problems of these molds are repeatedly tested when designing the mold structure.
Customize fine mold structures for customers to meet their module needs
Mold provides knowledge and experience to share and discuss with customers, proposes cutting-edge technology concepts, and participates in customer product design. We will promptly deliver product structure design, product mold manufacturability, mold drawings and 3D to customers to allow them to intuitively and inform them of the product. Design opinions, mold manufacturing ideas, side by side with customers, avoid development risks.